Clogged or Frozen Pipes & Drains
Are your pipes freezing?
If the frozen pipe problem is not too serious The City of Winnipeg has some suggestion to get water flowing quickly.
However, if you have a serious freezing pipe problem, we've perfected our methods for efficiently thawing water service pipes with our truck mounted steam generator and specialized electric pipe heaters. Global Mechanical drain cleaning division has all the required equipment to thaw frozen pipes. Our plumbers are trained in the proper use of this specialized equipment.
We can thaw the water service, call 24/7 - 204 654-4900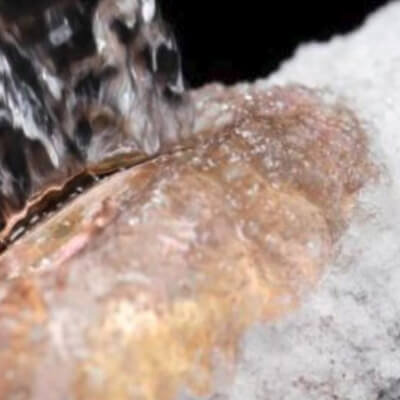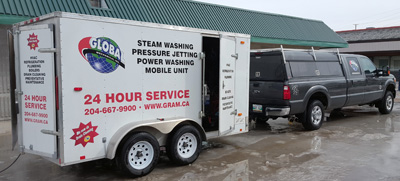 Our trained professionals know how to solve drainage problems fast, using equipment that will open the most stubborn clogs. We scour pipe walls and use drain pumps to deal with the immediate problem, then offer solutions to fix or avoid future issues.
Our service trucks are equipped with the latest in drain cleaning equipment, cameras and pipe locators.  Our technicians are trained to complete any emergency repairs required.
Plumbing & Preventative Maintenance
Global Mechanical is fully stocked with all the equipment needed to prevent any unwanted water or waste from flowing in your business.
Along with our emergency service we also handle general maintenance including indoor and outdoor tap or pipe repairs and replacements.